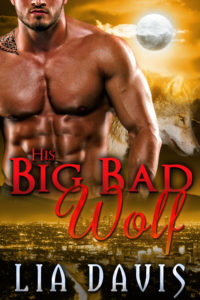 An MM Standalone Shifter story
Get it at Amazon
Download it for FREE on Kindle Unlimited
Handyman Shannon Foster is tired of having to move from place to place before others notice he isn't normal. And for the first time since contracting the werewolf virus, he wants to settle down in one place—with one man in particular. Neal stirs up emotions like no other and raises a possessive need to protect within Shannon. Just when Shannon starts to believe he could make a life in the small town and seduce the handsome ranger, things turn south. Fast.
Forest ranger Neal Hartman can't get his mind off the new hottie in town. However, when a large wolf attacks two boys and one of them is killed, Neal has to focus on hunting down the beast. The full moon brings even more strange happenings, and yet another attack, where his partner claims to have seen a werewolf. But that's impossible, right?
Neal turns to Shannon for help to track down the rogue wolf, but working together stirs emotions neither of them expected, and a fiery passion that makes it impossible for them to stay away from each other. But is Neal ready to learn all of Shannon's secrets?