Hello Readers!
I've always written things down, kept journals, made random notes about anything that came to mind. The main reason was because my mind wouldn't stop. The wheels always turned and new ideas emerged. I really didn't understand this until I started writing with the goal to be a published author in 2008 after being introduced to paranormal romance.
Writing is much more than a career for me. It's a journey that takes me to different worlds filled with magic, mystery, romance, and adventure. I'm overjoyed to be taking it with you, my readers.
Hugs,
Lia
New Release
Returning home and reclaiming my life sounded like a great idea while I was going through my brother's version of vampire rehab. But thirty minutes after returning to Earth, it's clear that my zodiac-vampire hybrid senses aren't prepared to handle the life I used to live.
After five years away I'm overwhelmed, but there's no chance I'm letting my baby sister chase bad guys without me.
I've worked too hard to quit now.
Then Grace is kidnapped, and all I have to track her down are the primal instincts I keep locked away. I build a team and insert myself into the investigation because I don't trust the ZEA not to turn their backs on Grace. Like they did me five years ago.
FREE Para-Cozy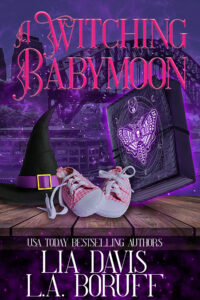 Michelle and her fiance Wallie decide to take a babymoon as soon as their college classes let out. Thanks to family connections on Wallie's part, they score a gorgeous beach house just outside of Sydney, Australia.
Heck, yes!
Soon they realize things in Australia are just as dangerous as the internet makes them out to be: Scary spiders, massive snakes, and werewolves. That's a new one. 
Michelle won't let something like swollen ankles stop her from enjoying her vacation, so she's sure not going to let a mythical creature ruin it, either. 
Coming Soon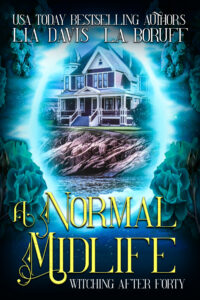 Something's gone wonky in Shipton Harbor…

Widow, author, and mother Ava Harper should've never moved back to Shipton Harbor.
Her mom and dad have been driving her crazy, and it's so crowded in this old farmhouse on a cliff by the ocean. It hadn't been big enough as a child and it wasn't like it grew while she was in Philly. If anything, it seems smaller.
Her life is so normal. Despite having family around, she's lonely. Lately, it feels like something is missing. Even after running into her childhood best friend, Sam, Ava can't shake the feeling that something isn't right. 
Her life is fine. It's normal, if a little boring. Why can't she shake the nagging feeling that she's missing something very important?