Fanged After Forty is a new witty spin-off from the bestselling series Witching After Forty by international bestselling authors Lia Davis and L.A. Boruff.
Witching After Forty follows the misadventures of Ava Harper – a forty-something necromancer with a light witchy side that you wouldn't expect from someone who can raise the dead. Join Ava as she learns how to start over after losing the love of her life, in this new paranormal women's fiction series with a touch of cozy mystery, magic, and a whole lot of mayhem.
The authors of Black Hollow urge you to make your reservations now for the paranormal resort, Crimson Moon Hideaway. It's the same exciting world, but with a brand new cast. We promise the same excitement, suspense, and especially, romance as the world of Black Hollow hits the West Coast. After all, even the supernatural deserve a place to relax and be pampered, and Crimson Moon Hideaway offers the perfect setting. Nestled between Damnation and Redemption Creek with the majestic redwoods as a backdrop and the ocean a short drive away, the resort has everything a paranormal being would need to escape for a while. Get whisked away in these exciting adventures brought to you by your favorite Black Hollow authors as well as some new authors joining the fun, and see how the supernatural world unwinds on vacation.
Part of The Collective World and the highly anticipated trilogy featuring Lucifer (Poppy) and Lilith (Lilypad). What happens with two stubborn alpha personalities clash and must work together to save their family and the human race.
Coven's End spin-off, 18 years later.
After losing over half of their dens to a group rogue shifters, the wolves and leopards merged as one Pack, but living together is much more of a challenge then they expected.
Welcome to Blackrock where there are sexy, alpha bear shifters and their BBW, sassy mates. The series is a spin-off of Ashwood Falls and each story is novella length (10-20K words)
The vampire and lycan worlds collide in this brand new, four-part reverse harem paranormal sage by USA Today Bestselling Author Lia Davis and L.A. Boruff.
Lia Davis and Kerry Adrienne bring you this action-packed, romantic suspense series where a team of alpha dragon shifters hunt down criminals within their own species.
A trilogy serial of short stories surrounding three BBW witch sisters seeking to end a family curse by finding their true mates in a local wolf Pack.
Five alpha dragon shifters and the sons of Ares, Greek god of war, fight one of their own to keep the balance between the gods and human.
A Dragons of Ares spin-off series featuring the Greek gods and some of the secondary characters you met in the main series. Fated mates, passion, danger are just a few obstacles these heroes and heroines face.
Witches blessed with god-like powers band together to fight in an ancient war between witches and demons.
A reverse harem world of witches, demons, shifters, vampires, and more banding together to stop a corrupt Council, discover a new breed of witches, and rebuild the Rose Lake Coven.
Wolves of Whiskey Hollow
Dive into a new world wolf-shifters with a set of twin Alpha wolves, Darin and Dana Huston as they fight old and new enemies to protect their packs.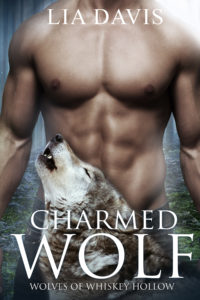 Single Titles
Anthologies & Boxed Sets