Coven's End spin-off, 18 years later.
After losing over half of their dens to a group rogue shifters, the wolves and leopards merged as one Pack, but living together is much more of a challenge then they expected.
Welcome to Blackrock where there are sexy, alpha bear shifters and their BBW, sassy mates. The series is a spin-off of Ashwood Falls and each story is novella length (10-20K words)
Blood and Stone (formally The Vampire Lords)
A world of dark, powerful alpha vampires ruled by one queen, Lilith, and a council of enforcers for the race made up of vampire lords and gargoyles. Recent events have forced the queen and her lords to tighten the reins on the race in preparation for a war that could destroy the peaceful life they've worked so hard to create.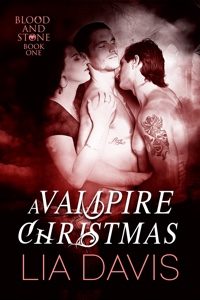 The vampire and lycan worlds collide in this brand new, four-part reverse harem paranormal sage by USA Today Bestselling Author Lia Davis and L.A. Boruff.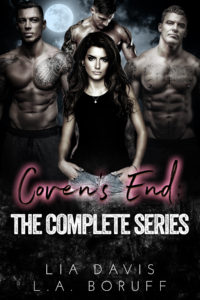 A fun, erotic contemporary series surrounding the partners, family and friends of a Long Beach law firm.
A trilogy serial of short stories surrounding three BBW witch sisters seeking to end a family curse by finding their true mates in a local wolf Pack.
Five alpha dragon shifters and the sons of Ares, Greek god of war, fight one of their own to keep the balance between the gods and human.
Witches blessed with god-like powers band together to fight in an ancient war between witches and demons.
A reverse harem world of witches, demons, shifters, vampires, and more banding together to stop a corrupt Council, discover a new breed of witches, and rebuild the Rose Lake Coven.
Wolves of Whiskey Hollow
Dive into a new world wolf-shifters with a set of twin Alpha wolves, Darin and Dana Huston as they fight old and new enemies to protect their packs.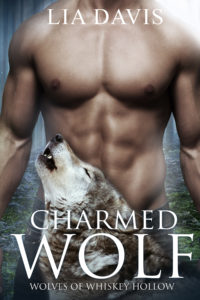 Single Titles
Anthologies & Boxed Sets