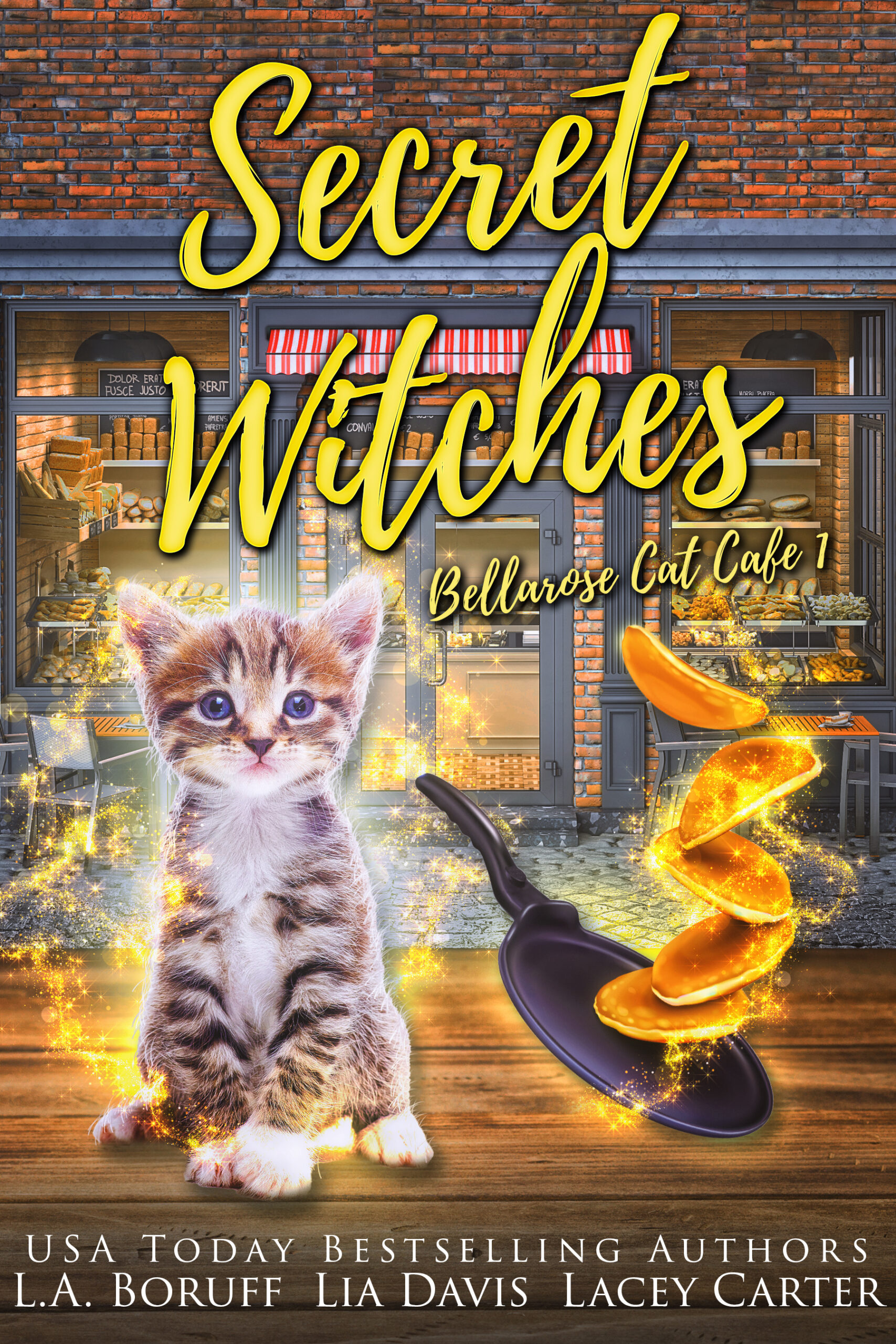 Secret Witches Book 1
eBook:  Amazon
Cate, Heather, and Rae Bellarose move back home to Cave River, Arizona to fulfill the terms of their grandfather's will to work together for one year in their family's cafe and cat rescue. If they succeed, they get a big pile of money. If they fail, they go back to their regular lives, no worse off.
This should be a breeze. Cate is determined to make it work, whatever it takes. Too much money is at stake.
Off the bat, things are beyond strange. She keeps seeing impossibilities that she can't explain. Floating feather dusters, lights that aren't there. Then, all the plants in town die.
Something is way off.
Cate and her sisters discover an ancient book in a hidden room in the family's mansion. That's when things really get weird.
Suddenly, Cate has powers! So do her sisters, daughter, nieces, and aunts!
Also, some insane warlock is trying to buy the whole town and that sends up red flags in all directions. The sisters need to find out why and how to stop him or they might lose the money before they get a chance to inherit it.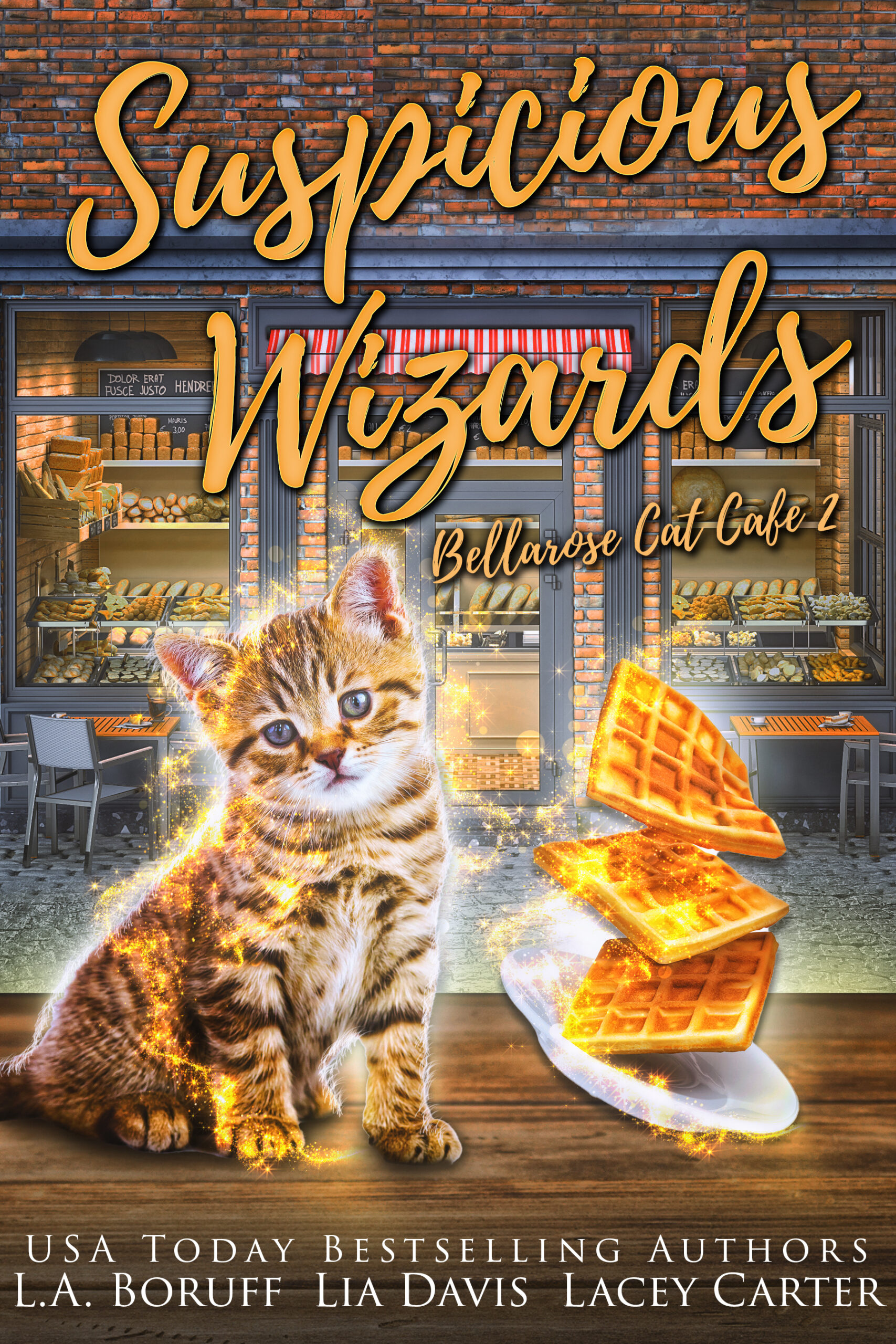 Suspicious Wizards Book 2
eBook Amazon
Stay tuned for the second installment of Bellarose Cat Cafe! Follow Heather as she deals with her ex being in town. Nothing can be simple, especially when his boarding house burns down, and ex-hubby has to come stay in the mansion.
Heather puts him in the farthest room from hers, of course.
The town is still in danger from the warlocks, and the sisters have to figure out how to use their magic to save the day.
And don't forget about Cat. He's still around, charming all the customers in the cafe. Maybe he'll be adopted soon.
Maybe not…