The Skeleton Key Collection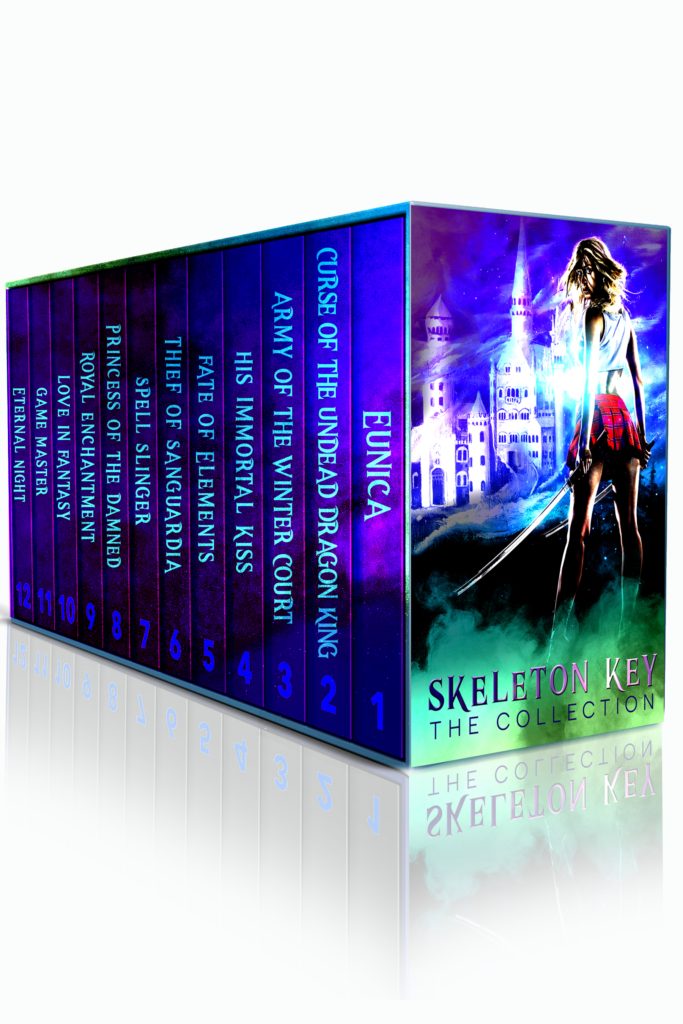 Buckle in and hang on with Award Winning and New York Times & USA Today bestselling authors! The Skeleton Key Boxed Set is a collection of 12 Fantasy Romance novellas, and all 12 Intriguing Stories include the Mysterious Skeleton Key.
The SK stories are chock-full with magical creatures from dragons, powerful angels, royal elves, and enchanting elementals to a time-traveling sorceress, sensual vampires, and frisky fae. These authors transport the reader to an exciting new world with their sword and sorcery, action and adventure, dark fantasy, and spellbinding romantic comedy stories!
Skeleton Key books included in this set: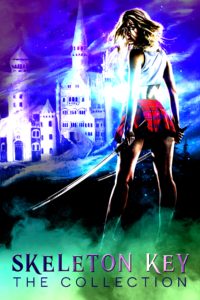 1. Eunica by J. Rose Alexander
2. Curse of the Undead Dragon King by Konstanz Silverbow
3. Army of the Winter Court by Ali Winters
4. His Immortal Kiss by Liliana Rhodes
5. Fate of Elements by M. Stratton
6. Thief of Sanguardia by Cherie Marks
7. Spell Slinger by K.N. Lee
8. Princess of the Damned by Wendy Knight
9. Royal Enchantment by Lia Davis
10. Love in Fantasy by Elle Christensen
11. Game Master by Scarlett Dawn
12. Eternal Night by Marian Tee
This Skeleton Key boxed set is only available for a limited time!
Amazon: http://amzn.to/2fIrlIb
Read it FREE with Kindle Unlimited.