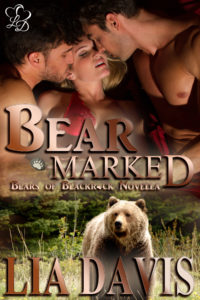 I've been getting a lot of questions about when Ryan's (from Blackrock) story will come out. Well I'm happy to announce I'm writing the last chapter today and will be sending it off to my editor. In celebration, I give you the first line of the second paragraph.
No one could free him from his mark.
Bear Marked (Bears of Blackrock, book 4) coming very soon.