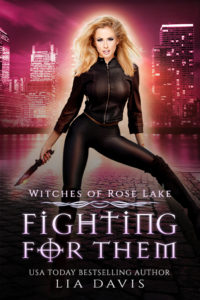 This week's #SSS is a continuation from last week, skipping a few paragraphs. 😀 Enjoy!
"If you were a demon where would you hide your prisoners." I spoke the words out loud to no one in particular. Deep down I hoped the Universe would give me some kind of sign.

My first thought was the underworld. But I checked there. Besides, that was the obvious answer. No one there had seen Salrus since he'd been summoned by the Council. That was ten years ago.
For more info on Fighting for Them, CLICK HERE.
For more Six Sentence Sunday post, follow their Facebook page: https://www.facebook.com/SixSentenceSunday/