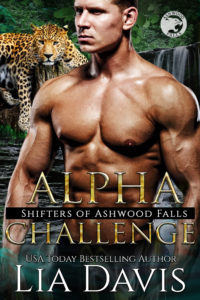 HappySunday! Welcome back to another Six Sentence Sunday. For those who are new to SSS, it's like a blog hop where a group of authors shares teasers (usually 6 sentences) from their current releases or works in progress. It's super fun to follow.
This week I have the first UNEDITEDsix from Alpha Challenge (Shifters of Ashwood Falls, Book 10). Enjoy!
Happiness was something Alec Andrews had never been acquainted with. At least not since his mother was murdered.

He stood in the center of the large field that was part of the neutral zone just outside of Ashwood territory. Laughter echoed through the air from the preteens he, a few enforcers, and Rhea, the wolf den mother had brought to hone their hunting skills.

His eyes fell on Rhea as she played in wolf form with the kids. Her copper-colored coat shown in the sun. He loved watching her, being near her, but he didn't dare touch her.
Find more SSS posts on their FB page: https://www.facebook.com/SixSentenceSunday/