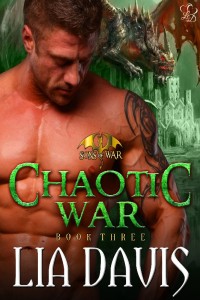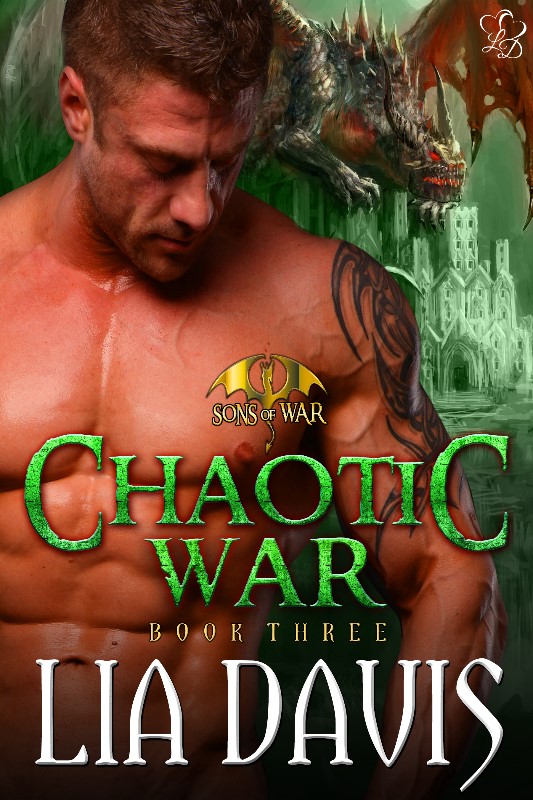 You're fucking weak.
Elle painted while her mind reeled with thoughts of Zavier holding her as she slept. Usually, his touch muted the invasion of the visions, but not this time. Images that she didn't recognize, which had grown more and more fuzzy the longer she was awake, had disturbed what would've been a peaceful sleep.
She shouldn't be surprised, though. The dreams had been getting worse. And so was the increase of power running through her veins. It was as if something inside her was waking up. What, she didn't know. She sensed something dark, which pushed her to do more research on Nyx, her mother and the goddess of night.
Nyx had mothered a number of gods and daimons, including the two spirits of death; the keres were female daimons of cruel death, and Thanatos was the god of non-violent death. Although some scriptures considered Thanatos a daimon. But it was the blood-hungry keres Elle fixed on. The she-daimons were vicious and violent.
Elle's blood ran cold with fear. What if she turned into a creature like her sisters?
Then there was the threat on Zavier's life. She gripped the brush tighter. Garrick would die before she let him harm anyone she cared about, including her dragon. Although she wasn't sure she wanted to mate him just yet, she knew it would come to that one day.
"You should get more sleep."
Elle shook her head at Gwen's soft command. "I can't."
"Did your nap help?"
Casting her friend a narrow-eyed glare over her shoulder, Elle pursed her lips. After a moment, she relaxed and set her brush and palette on the worktable then sat on the leather loveseat in her half of the room. "It's been too long since I've had a peaceful sleep. I'm not sure I'll ever have one. Zavier stirs up too much emotion."
The dragon frustrated her, turned her on, and made her want things that were impossible—like a normal, vision-free life.
Gwen sat beside her and took her hands. "You let fear drive you. I can feel it surrounding you. Fear fuels the darkness. You must learn to use it in a positive way."
"Easy for you to say. You're not half daimon."
"True, but not all daimons are bad. Sure, because they're Nyx's children, they're more powerful than daemons and many have god-like strengths, but…" Gwen hugged her and leaned her head against Elle's. "Search inside yourself. Find your light and let it shine."
Elle let a soft chuckle escape. There was a time when Gwen would have boldly spoken her mind. However, since her powers had been unlocked, she'd had to learn to be less bold and more vague. She was, after all, a goddess of fate, so her words could alter one's future if she weren't careful. Sometimes things slipped out and Aphrodite had to come in to do damage control.
"It's hard when my dreams are filled with so much death and gloom." Elle pulled out of Gwen's embrace, stood, and then paced the floor. "Part of me wants to open the floodgates and unlock my powers. I mean, I can feel them getting stronger, but the headaches are worse. What if unlocking them makes me insane or kills me?"
Gwen jumped to her feet and gripped Elle's shoulders. Elle stared into her eyes, shocked at the speed her friend had moved. Power whirled around the room a moment before Gwen spoke. "You will not die."
Silence filled the air for several long moments. Then Gwen frowned and released her. When she stepped away, Elle reached for her, but Gwen held up a hand.
Crap. Gwen had used her powers to… to what? Make Elle immortal? When Elle opened her mouth to ask what it all meant, a zing of power drifted into the room, changing the pressure of the air slightly. Turning around, Elle expected Aphrodite, but the goddess who materialized wasn't her.
Black mist shifted into a tall, beautiful goddess with hair the color of night and eyes that mirrored Elle's. Nyx wore a long, black gown that covered her feet and spilled out onto the floor. Her black hair cascaded over her shoulders and hung down to her hips.
Elle stood, staring at her mother. She had called to the goddess so many times in the last few months. And Nyx picked this moment to show. Elle didn't know whether to be mad or happy to see her. There were so many lies and unanswered questions.