Quin is free NOW through 11/20.
Grab your copy today and tell your friends!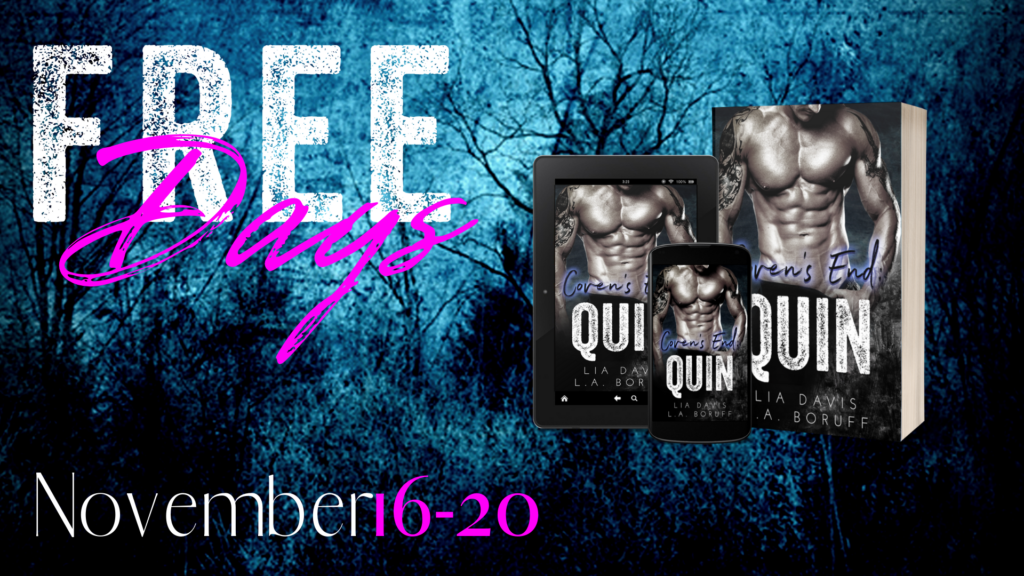 Quin
Coven's End, Book Three
Get your FREE copy from Amazon
I never intended to mate. I definitely never imagined I'd share her with two other alpha males.
When the Lycan Princess came of age, the mating call hit me. Hard. She's mine. My wolf will do anything for her. Even sharing her with an arrogant vampire and a hot-headed wolf.
When an outside threat surfaces, it's up to me, Kane, and Voss to protect our mate. We have to find a way to set aside our differences and become the partners she deserves.
If we fail to form a solid bond, both the Lycan and Vampire races are doomed.