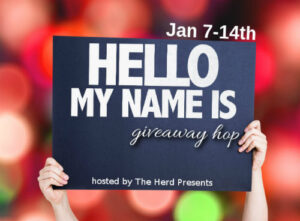 We're ringing in the New Year with lots of giveaways! And by sharing some fun and wacky facts about ourselves. There's a new giveaway at each stop so be sure to visit them all! (The linky list is at the end of this post.)
Hello my name is Lia and I'm super excited to be a part of this fun blog hop. You not only get a chance to win some great prizes, but meet new people. So here are 5 fun facts about me.
My favorite color is purple
I have mild OCD and the older I get the worse it gets.
I love the ocean even though I don't get to go as much as I like
I like to dance with my granddaughter, Bella.
I had my kids at 20 and 21. I hoped to be able to enjoy kid-free living in my forties. Well I'm in my forties and my kids are still living with me. And so are my 2 grandkids. I need a bigger house…
Giveaway!
I'm giving away the first three paperbacks, signed, from the Bears of Blackrock series, plus swag and other goodies. Just follow the Rafflecopter instructions below.
Follow the hop…