I am so excited about the June 15th release of Royal Enchantment. I can't wait to share it with all of you. Here is the complete blurb to kick off the upcoming weeks of teasers and tidbits. *evil grin*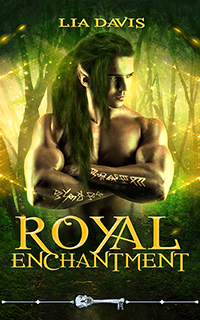 Royal Enchantment
Skeleton Key Book Series
One Skeleton Key. Endless Adventures.
https://skeletonkeybookseries.com
Ava Green has made a name for herself in the real estate world by reconditioning old, historical homes with her partner and friend Jeff. But her newest project, a three-story Victorian in the foothills of the Blue Ridge Mountains, promises to be her biggest moneymaker yet. And one she's undertaking on her own. During her first walk-through of the house, however, she discovers a locked door, and a skeleton key that seems to appear out of nowhere. Unlocking the door, she is transported to a mystical world of fae and mythickal creatures and meets the King of the Morna. The sovereign of the Dark Elves.
King Finn Sylcan has searched for the one who can bring the magick back to his world, Edra, for eons. An old prophecy told of a female of both Dark and Light elven descent, a hybrid both Calim and Morna. It is said she is the only one who can repair the damage the war between the Dark and Light kingdoms caused. But after searching for so long, Finn never dreamed that she'd just show up outside his palace walls. Or that she'd be his mate.