Snowed Undercover #SixSentenceSunday teaser one #DSD #SSS #DarkScalesDivision #DragonShifters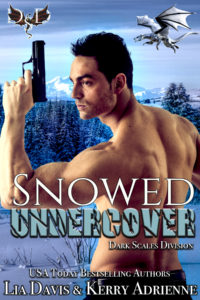 Happy Sunday! I'm participating in Six Sentence Sunday again. For those who are new to SSS, it's like a blog hop where a group of authors share teasers (usually 6 sentences) from their current releases or works in progress. It's super fun to follow.
This week kicks off a series of teasers I'll be doing for Snowed Undercover. These teasers will be given in order starting with the first line of chapter one. Enjoy!
A shrill scream echoed in the distance. The high-pitched cry of a child in pain seared through the cold air in a blast of agony.

Every muscle in Luke's body tightened and his pulse quickened. Instinct and years of hunting rogue dragons pushed him into action. Adrenaline surged through him and cleared his head.
Find more SSS posts on their FB page: https://www.facebook.com/SixSentenceSunday/