Lia Davis and Kerry Adrienne bring you this action-packed, romantic suspense series where a team of alpha dragon shifters hunt down criminals within their own species.
Dragon Undercover (Book One)
Dragon Scales Division, Book One
By Lia Davis and Kerry Adrienne
eBook: Amazon | Nook | iBooks | Kobo
Dragon shifter and team lead for DSD—Dark Scales Division—Owen Ashton has never lost a case. When his sister's murderer turns serial killer, he is determined to take the rogue dragon down, for good. His team tracks the murderer to a small town in Minnesota and Owen goes undercover to finally end Huff's reign of terror. The last thing Owen expected was to discover his mate vacationing in the lake house next to his.
Nadia Hasting, along with her sister Sage, take the first vacation in years since their parents' deaths. Visiting the lake house their family rented every year when they were children is exactly what they need for downtime before Sage heads to college. The hot neighbor is a bonus, but Nadia isn't sure she's ready to date. But the pull toward the sexy stranger proves too strong to ignore.
When Sage goes missing, Nadia turns to Owen to rescue her sister from a madman. But will Owen's dragon scare her away from the one man that can save them all?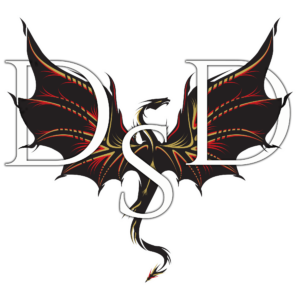 Snowed Undercover (Book Two)
Dragon Scales Division, Book Two
By Lia Davis and Kerry Adrienne
eBook: Amazon |Nook | iBooks | Kobo
"When the auroras sparkle green and pink, the monster will return…"
Agent Luke Snow knows all too well what it's like to lose a mate. His last case ended the search and siege—aka death—of his mate's killer. The hole in his soul remains. When his DSD team lead, Owen, sends Snow on a vacation, he escapes to his remote Alaskan home. After being gone so long, his cabin isn't as relaxing as it should be. Nightmares and a monstrous ice dragon haunt his nights while a dark-haired human beauty torments his days.
Mackenzie Wilde didn't think twice when her father asked her to move back to Fairbanks and take over his clinic. Life in the big city isn't as fulfilling as helping those truly in need. Plus, moving to Alaska will bring her closer to her father and her mother's people, the Inuit.
When the devilishly handsome Luke Snow shows up at the clinic with a wounded teen, she's intensely drawn to him. His alpha male personality is exactly what she doesn't want in a man. But Snow may be the only one to turn to when the nightmares become reality.