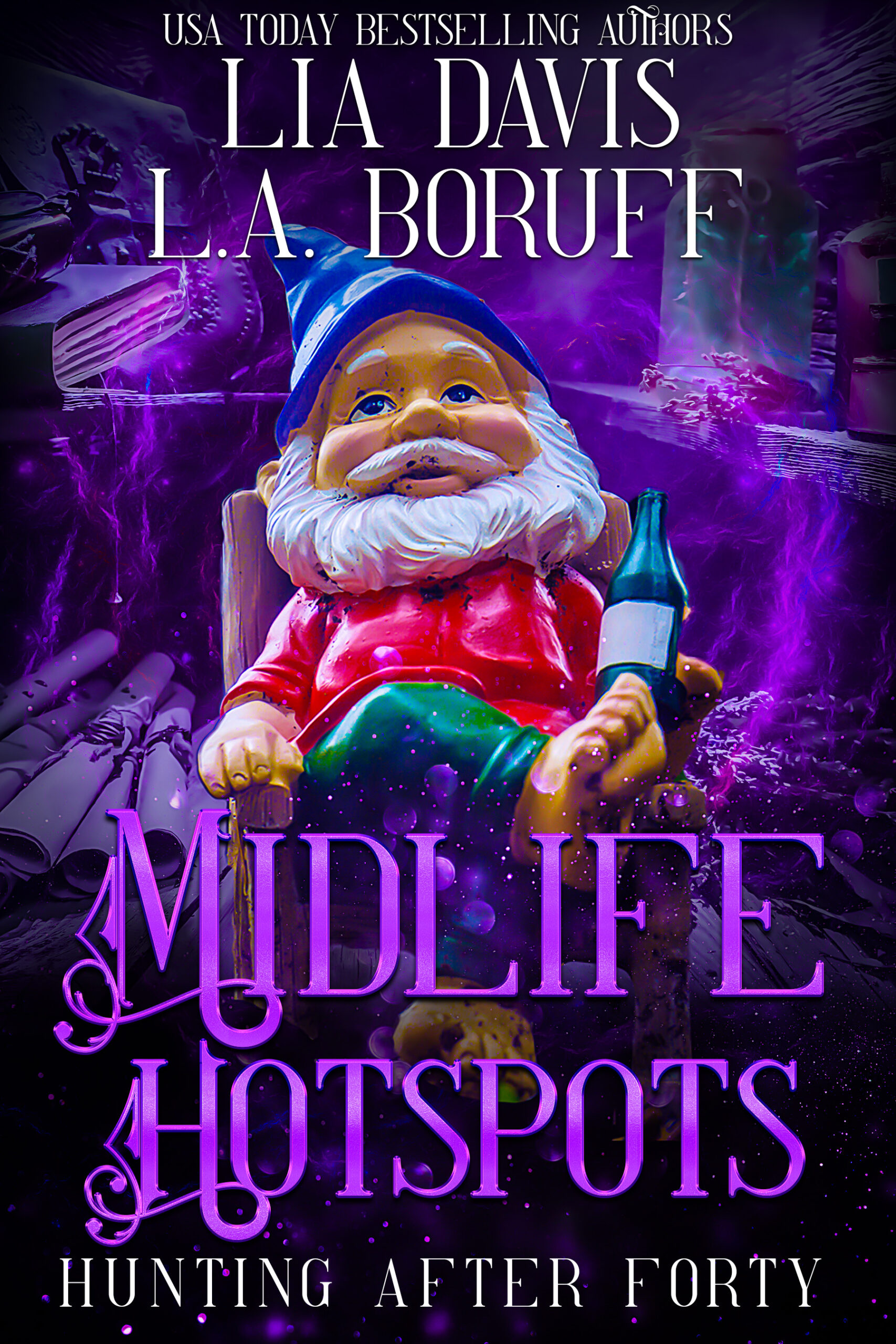 Midlife Hotspots Book 1
eBook:  Amazon 
Antique store owner and ostracized paranormal hunter, Blair Braden lives a quiet small-town life, running her antique shop and minding her business.
The hunter guild gave her the boot thirty years ago when they discovered she was pregnant with a half-shifter baby. Since then, the wolf pack her daughter belongs to has become her extended family, complete with fur, fangs, and claws.
Life is good and drama free.
Until Lachlan James, her baby-daddy, Alpha of the local wolf pack, and a very good friend comes to her for help. One of his wolves is being haunted, and Blair is just the non-hunter for the job. She's got an affinity for hauntings, despite not technically being a hunter anymore.
Of course, she has to help. It's not like she has a ton of things to do herself, like selling her antiques, keeping an eye out for cursed objects, and trying to figure out if her shop is being haunted. There are strange things happening, that's for sure.
She'll drop everything and help the haunted wolf because that's the right thing to do.
And Blair always does the right thing.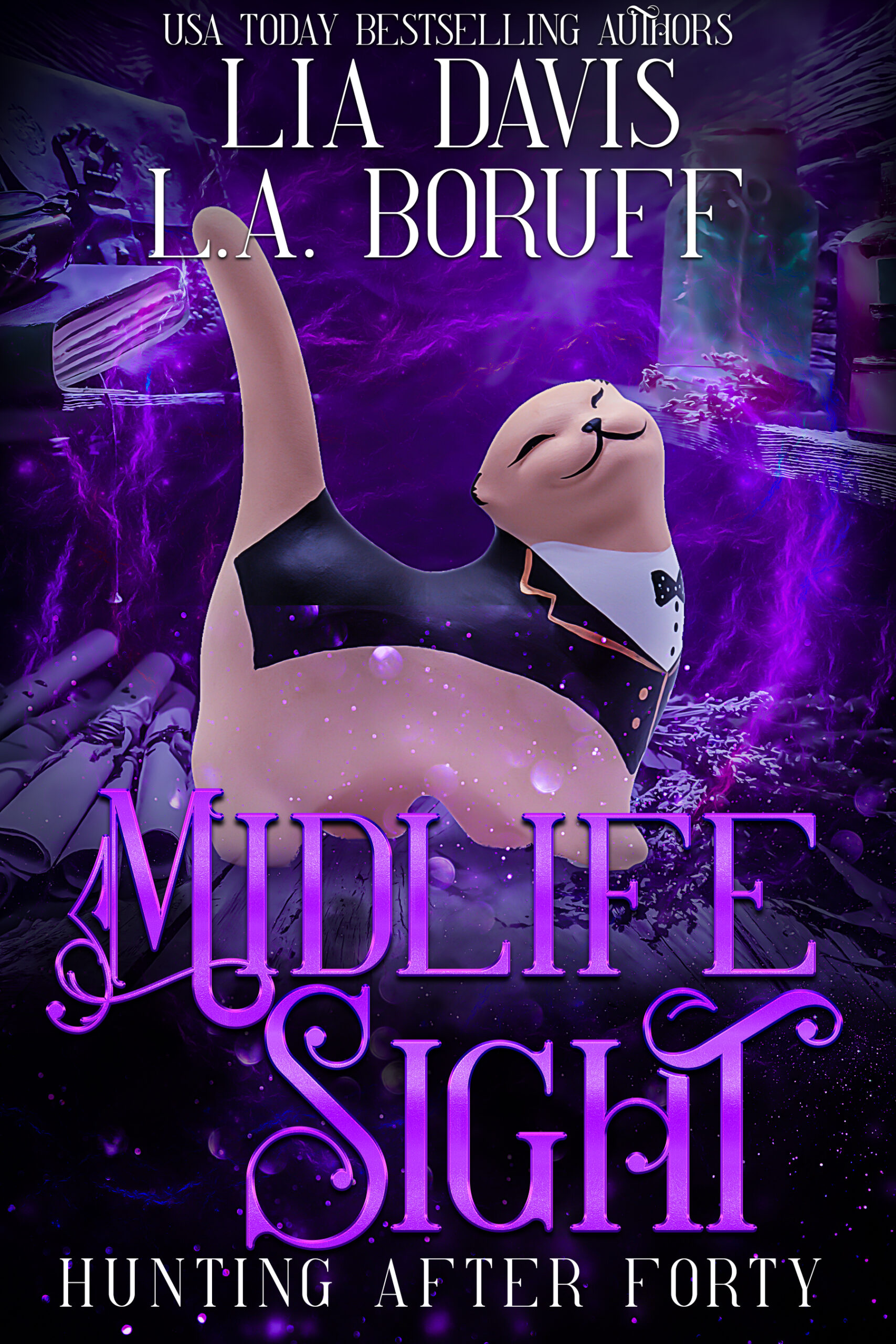 Midlife Sight Book 2
eBook Amazon
Despite her endless attempts to pull Blair Braden back into hunter life, Lily Walker and Blaire are fast becoming friends. The only thing they don't see eye-to-eye on is Blair's retirement.
And Blair is retired, thanks very much.
But when Pearl Walker, aka Granny Ice Queen, aka the matriarch of the hunters, selects Blair to be the new liaison between the shifters and the hunters, Blair's hiatus from hunting is no longer permanent. When Pearl says 'jump', nobody keeps their feet on the ground. Not even the long-retired Blair.
As Blair scrambles out of retirement, she finds herself having insanely powerful visions and an irresistible desire to help the objects of them. As soon as she meets the man in her first vision, she can't stop thinking about him. The handsome alpha wolf wants nothing to do with her, but at least she can help save his pack. These are precisely the kinds of complications she has no inclination for.
Meanwhile, Lily seems intent on keeping up with Reed, the second-in-command of Lachlan's wolf pack. The chip on his shoulder really ought to deter her, but after attending her first pack shift, Lily is hooked on Reed and the pack. 
And speaking of the pack, Lachlan's now acting weird. Meggan knows why, but she's not telling. Blair will get to the bottom of it, or else her bestie baby daddy will have to tangle with her new familiar-slash-annoyance. Time to find out if Gil the gnome can do more than just keep Blair on her toes.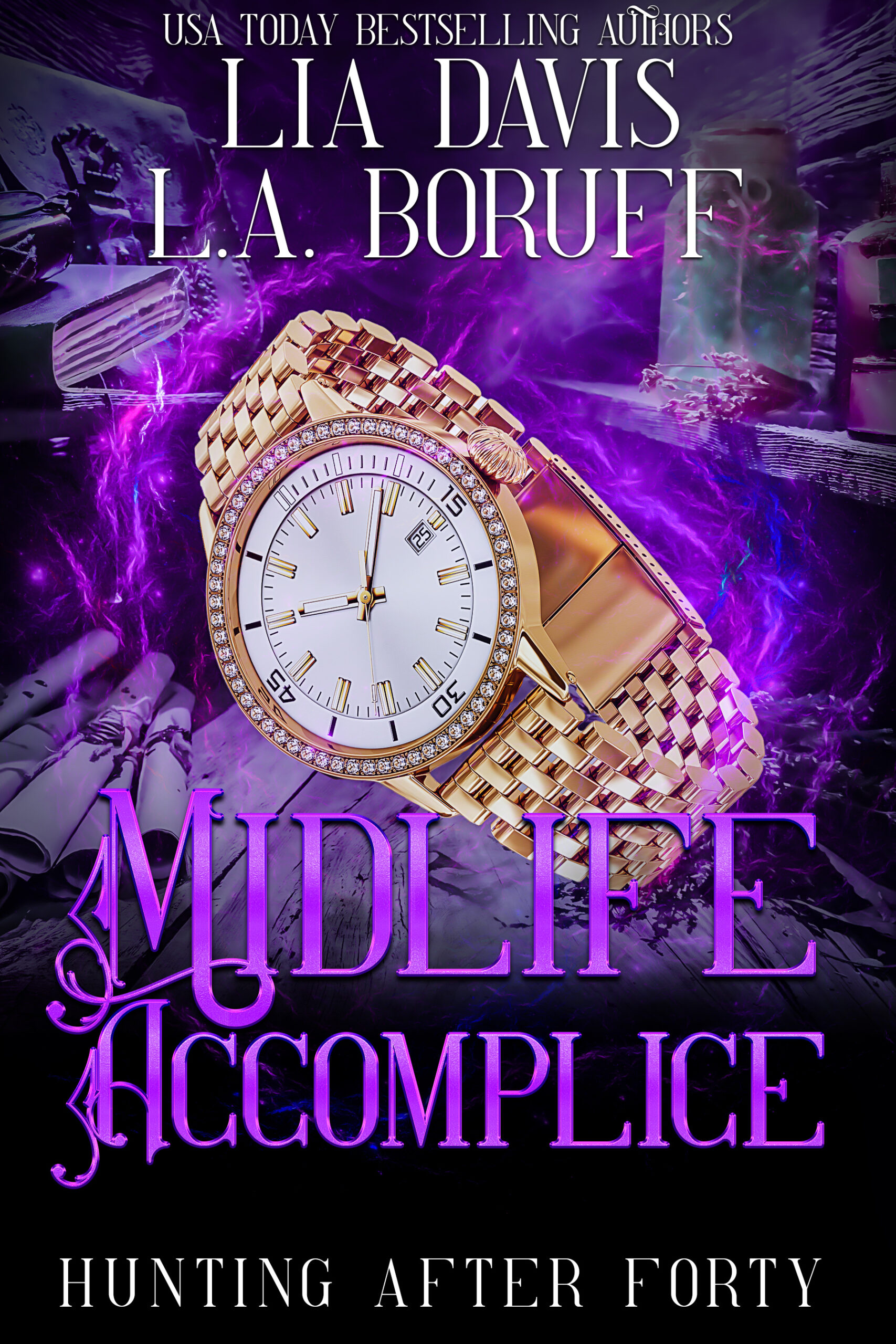 Midlife Accomplice Book 3
eBook: Amazon 
Blair Braden was retired. 
 Now that Pearl has succeeded in her efforts to pull Blair back into the hunter folds, Blair can no longer say she's a retired hunter. She's the new liaison between the shifters and the hunters.
 That's right, folks, the entire shifter community now has to come to Blair for anything they need with the hunters. Or complaints about the hunters. Or questions about the hunters. Or requests for aid. Really the list can go on. Although, none of the shifters want much to do with the hunters. What surprises her is when the hunters start calling her with millions of questions about shifters. Blair just might have to enlist her daughter as her co-liaison. After all, Meggan is half shifter, half hunter.
 Blair welcomes the distraction away from the hot alpha biker wolf Maddox who happens to be her mate. The big grumpy man-baby is set on ignoring the mating pulling, which is fine with Blair. For now. Because so far her visions have come true.
 It's all going to be okay. Blair can handle anything, including unretiring, selling cursed antiques, finding ghosts, a grumpy wolf, a love-struck wolf, and a grumpy-love-struck wolf.
After all, she has a genie now, whatever the world that means.
 Lily Walker's life is full. Full of monsters, rogues, and family. 
 She can't ever say it's boring, right? Fighting paranormal creatures on a daily basis ensured not one whit of boredom. She loves every minute of it.
 Then an argument and one kiss with a grouchy ginger beta wolf throws her whole world upside down. Instead of dealing with all the emotional junk, Lily throws herself into her business: hunting ghosts with her new bestie Blair.
 Their first case is a poor woman who refuses to accept she's dead, plus their social media pages are getting views every day, bringing in more customers for both the antique shop and the ghost-hunting biz. The whole thing provides the perfect distraction from Reed and his stupid kissable lips.
 Seriously, the struggle. Is. Real.
 Blair and Lily are going to have to come to terms with what fate is throwing their way sooner or later. There are only so many distractions in the world, even with Gil granting wishes and Grandmother Pearl interfering. All they need now is for Luci to pop in and complicate matters.
 Oh, wait…