Teaser 3 from Snowed Undercover #SixSentenceSunday #DSD #SSS #DarkScalesDivision #DragonShifters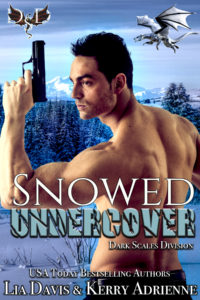 Happy Sunday! I'm participating in Six Sentence Sunday again. For those who are new to SSS, it's like a blog hop where a group of authors share teasers (usually 6 sentences) from their current releases or works in progress. It's super fun to follow.
This week is teaser 3 from Snowed Undercover. Enjoy!
Kirima gasped, then directed him inside their house. "Dr. Wilde is here. Thank you so much for bringing her home. Come."

Luke slid his hands into his pockets and hung back. He wasn't feeling particularly ready to spend time with people, even though the couple was more like a second family—one he hadn't seen since well before Jo's death.
Find more SSS posts on their FB page: https://www.facebook.com/SixSentenceSunday/