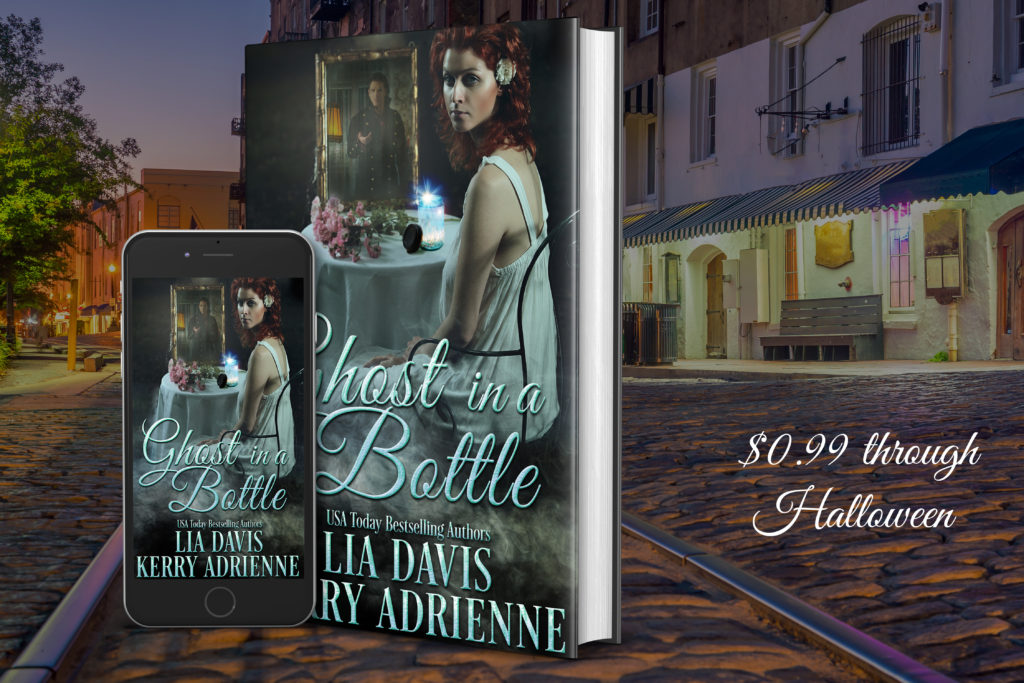 Happy October!
Halloween marks the book birthday of Ghost in a Bottle. Kerry and I are celebrating with a sale!
For the month of October, you can get the eBook for 99 cents.
Ghost in a Bottle
By Lia Davis and Kerry Adrienne
Get it at your favorite ebook store: https://www.books2read.com/GhostInABottle
Some family secrets are best left buried.
Ophelia Hunt travels to her family's ancestral home in Savannah, Georgia, to help her beloved grandmother get her affairs in order. To destress, she spends the day shopping, ending up at an antique store near the river. A hand-blown glass jar, shoved behind other trinkets and baubles, catches her eye. Unable to shake the strong feeling she's meant to have the old jar, she buys it and sets it on her grandmother's mantel.
As All Hallow's Eve approaches, strange things begin to happen. Objects move on their own, doors open and slam closed, and a man's whispers call out in the darkness. Are Gram's old stories of family curses and ghosts real, or is Ophelia cracking under the stress of dealing with her grandmother's finances and last wishes?
Anatoli La Croix has spent the last century cursed to exist in spirit form, locked inside a glass jar. When the beautiful and magickal Ophelia purchases the jar, he discovers he's able to escape his confinement for short periods. For the first time in a century, he has hope. Could the beautiful witch be the one to break his curse? Or will she provoke the evil spirit that imprisoned him and bring dark magick's wrath down on them both?