With only 2 months left in the year, I'm planning out my releases for 2019 along with creating a work schedule to sick to. I feel like this year has been a downward spiral I was stuck in. I'm finally out of that spiral and working on FLYING! That means focusing on writing, business, and my family.
With that said, I will still have things going on that keep me from making deadlines. But I'm going to try like hell to make all my goals and deadlines I set for 2019. But in case, the below dates I give you are tentative until you hear me say otherwise. <3
Witches of Rose Lake series.
FInal two books will be going up for preorder in the next few days. So keep an eye out for links!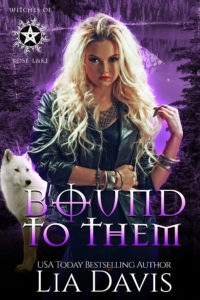 Bound to Them is targeted for August 2019
I've been on the run and underground for too long.
I'm Brooke Walker, witch/wolf hybrid and tracker for Sunshine Lives.
I've been off of Harrison's radar since I mated the twins: Reid and Raven. The bond between us gives me a false sense of protection. However, I'm still looking over my shoulder. Because one day my past will catch up to me.
When I learn my father has control of the council and Harrison is the one being hunted, a new fear rises within me. The evil ex-councilman is desperately looking for the relics to complete a spell that could save all paras or curse them.
I contact my Source to confirm the information that could send me on the run, again. He wants to meet in person. He's always been an informant. No name. No face. When we finally meet, he reveals secrets I'm not ready for.
Including the fact that he's my third mate.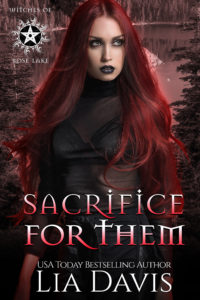 Sacrifice for Them is targeted for September 2019.
I am the only one of my kind.
A witch/demon/vampire hybrid with incredible amounts of power and a protector of the San Francisco base for Sunshine Lives. Harrison wants me dead, yet he's too afraid of me to come for me himself. I've killed every Hunter he's sent, none of them powerful enough to touch me.
I have a mission. The final piece of the spell is still out there and I'm going to find it before Harrison and his minions get their hands on it.
And I'm not alone.
Thomas, Ryze, and Vallin will walk with me through the fires of hell to save paras from a fate worse than the darkest nightmares.
We just might have to.
Coven's End series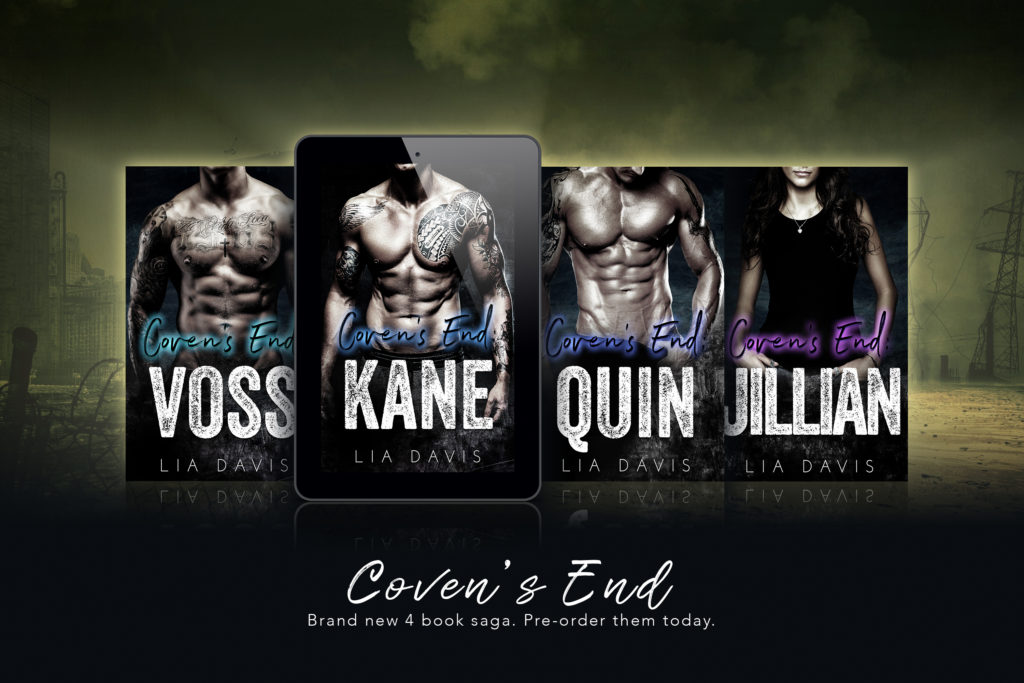 The dates are moving for the last time. I do apologize for having to move the dates so much with this series. Life has been hard this year. I have all four books in my schedule to write right after I finish Alpha Challange. Each Coven's End book will release a week apart in May 2019. I promise it will be worth the wait!
Ashwood Falls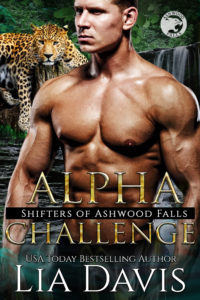 Alpha Challenge is targeted for Feb maybe March. It will go up for preorder in January when I get a better idea on how the story is flowing. I plan to start writing it in December, but that is a busy month for me so we'll see how it goes. I'll keep everyone posted on updates.
Holiday cards
I'm not able to do the Holiday cards this year. The finances are just not in my favor. HOWEVER, I will be organizing a card and gift ($10 or less) exchange in my Fan Group on FB. If your not in the group, JOIN HERE
I think that's it for now. I want to thank all of you for all the love and support you continually show me especially after a year like this one. Love you guys! Have a blessed