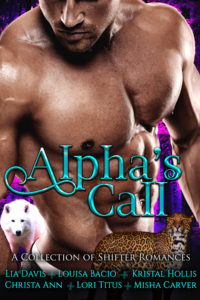 Happy Sunday! Welcome back to another Six Sentence Sunday. For those who are new to SSS, it's like a blog hop where a group of authors shares teasers (usually 6 sentences) from their current releases or works in progress. It's super fun to follow.
For the next six weeks, I'll be sharing teasers from the Alpha's Call Boxed Set. Each week I'll share the first SIX from each story in the set. Today's SSS is from Alpha Untamed by Misha Carver. Enjoy!
"To a great week," Jonathan shouted over the music as he clinked his beer bottle against mine, Bob's, and Charlie's.

Yeah, a great week, I thought to myself. It was the worst week of my entire life. I'd prosecuted six cases, and lost five of them. My days as a prominent lawyer were coming to a close if I couldn't get back on top.

A five-year winning streak, and one week threatened to topple it all. My feet kept tapping on the floor, not so much to the loud music playing in the background, but more out of nervousness.
Find more SSS posts on their FB page: https://www.facebook.com/SixSentenceSunday/
Find more about Alpha's Call here: https://davisraynespublishing.com/alphas-call-a-collection-of-shifter-romances/