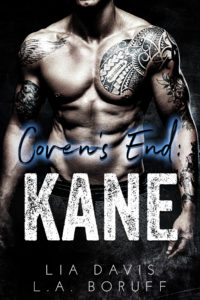 Part 1: Kane
Bad boy. Alpha. Lethal.
Some say those are qualities of a good leader. Others disagree.
Heir to the Vampire throne and Lilith's only son, I'm being forced to find a mate.
Unfortunately for my beloved mama, I found my fated mate already.
No one compares to her.
The problem?
She's a Lycan princess— completely off limits. If that's not bad enough, I'm not her only potential mate.
Can I ignore the pull of my fated mate to make my mother happy and take the throne?
Available at your favorite eBook store: https://books2read.com/Kane
Coven's End is four-part reverse harem paranormal saga.
Find out more here: https://authorliadavis.com/covens-end/