Did someone say free books?
Oh yeah, that was me.
LA and I are running a huge sale to close out the year. If you've been on the fence about starting The Collective World series, now is your chance to own them for free! Each week a different book will be FREE.
Kane is free NOW through Sunday, 11/10. Be sure to grab your copy and tell your friends!

Here are all the free days!
Kane 11/6 – 11/10
Voss 11/11 – 11/15
Quin 11/16 – 11/20
Jillian 11/21 -11/25
Hell Fire 12/1-12/5
Cover Reveals!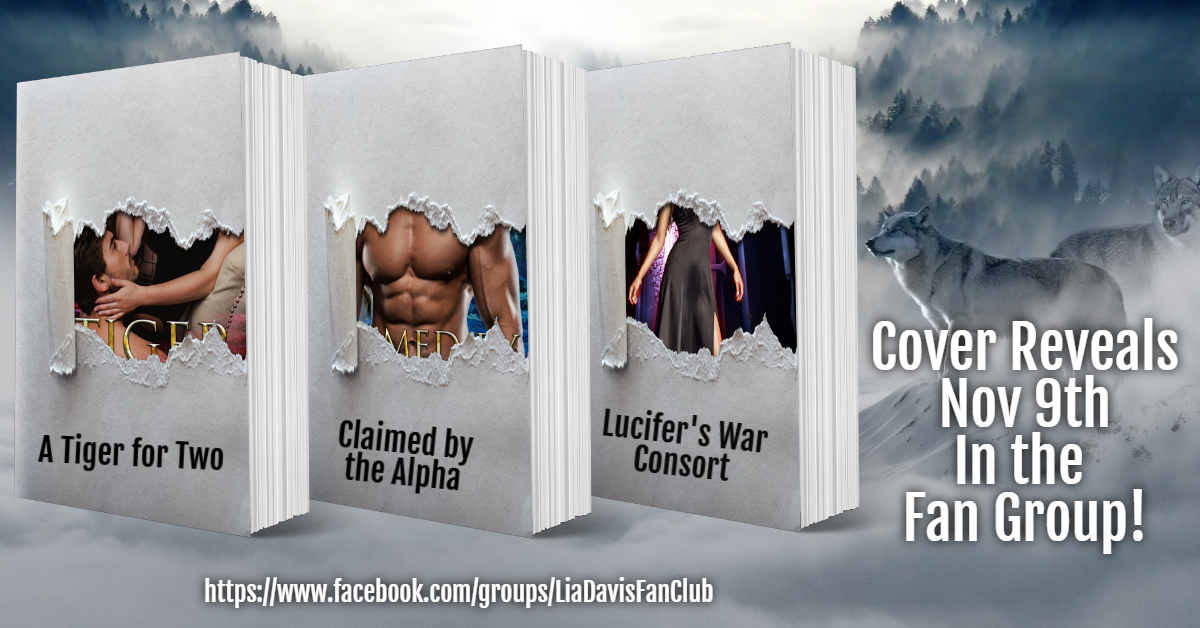 This Saturday, November 9th, I'm throwing a party in the fan group to reveal not one but THREE covers!
You don't want to be among the first to see the reveal of the last two Ashwood Falls book covers—A Tiger for Two and Claimed by the Alpha—AND the reveal for the first in the Lucifer's War Trilogy, Consort!
The event will be held in the fan group starting at 8:00 pm EST and end at 10:00 pm EST.
If you're not in the group, you can do so here: https://www.facebook.com/groups/LiaDavisFanClub