Books make great Holiday gifts!
This weekend I have two great deals that end on Dec 3.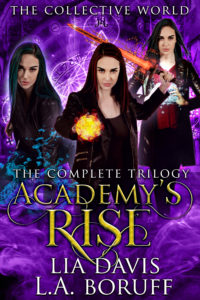 Academy's Rise: The Complete Trilogy
A Collective World Bundle.
ON SALE for 2.99
Regular price will be 7.99 on Dec 3
Meda, Tala, and Ami Webb are hybrid vampire-lycan triplets and the most powerful creatures in the world. Daughters of the High Alpha of the lycans and the King of the vampires, one day they'll rule pretty much everyone paranormal in the world.
Before that happens, they've got a few things to do. Like finding their fated mates, defeating a new threat, and keeping their pregnant mom from getting in the middle of it all.
Throw in their grandfather—Lucifer, but the girls call him Poppy—and a few powers gone awry, and they've got their hands full. If they can get it all sorted out, they'll save the world. If not? Well, that's not really an option.
Academy's Rise is a Reverse Harem Paranormal Romance that follows the triplet daughters of the characters from Coven's End. We recommend reading the complete Coven's End series first, but it's not strictly necessary.
---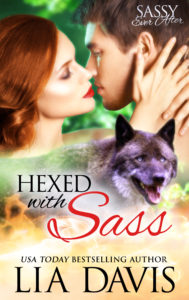 Hexed with Sass
A Sassy Ever After story
Sale price: FREE
Regular price: 2.99
After losing her mother to an unexpected illness, and unable to locate a sister who is MIA, Pepper has to come to terms with being alone for the first in her life. She refuses to sit still and feel sorry for herself. Reviving her herb garden becomes her first project and she conjures a potion to help it flourish. As she performs the spell, a silver wolf stumbles into her backyard, his focus on her. Knocking the magical potion from her grasp, he shifts into a hot and very naked man.
Wes Nash never expected to scent his mate while on a run. Seeing her in the flesh, tending to her garden by moonlight, is too much for him to deny. Little does he know the witch accidentally puts a hex on him, and not just his heart. Now, everything he touches sprouts leaves and flowers. But the screwed-up version of a green thumb is the least of their worries.
Pepper discovers a secret her mother didn't get a chance to share before she died, and now the father she thought was dead comes back with dark plans of his own.