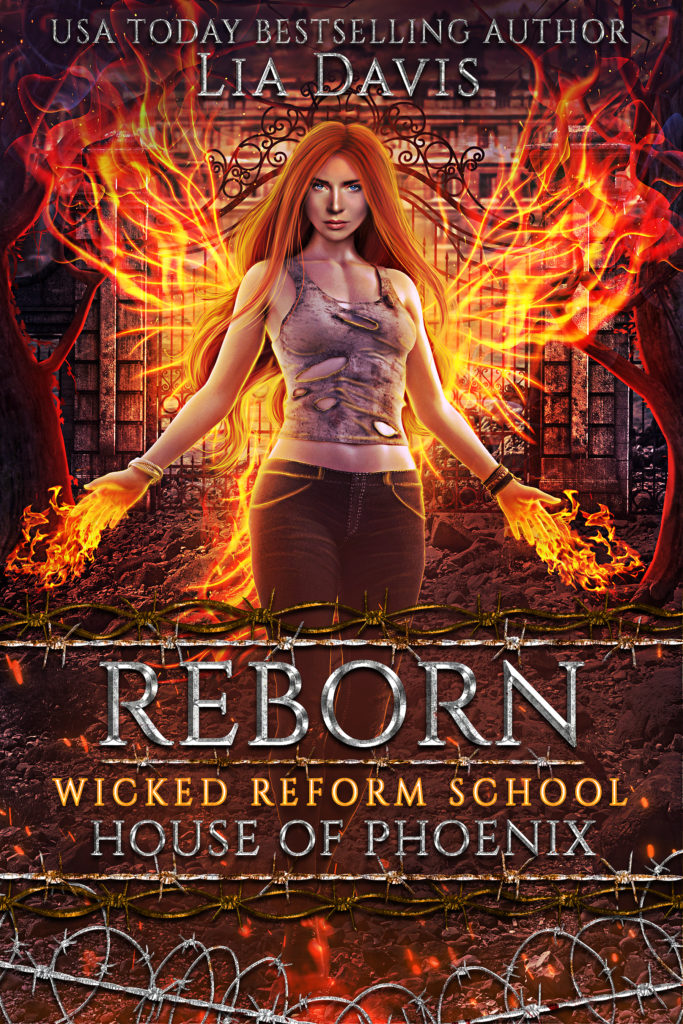 Here is my cover! Reborn: House of Phoenix
Cover art for the series done by the amazing and uber-talented Silviya Yordanova at Book Covers by DarkImaginarium Art
Reborn releases May 21, 2020!
GIVEAWAY!
CLICK HERE to enter to win a $5 Amazon gift card.
3 lucky winners will be picked at random.
More about the Wicked Reform School…
Welcome paranormal delinquent…
We hope you enjoy your stay at Wicked Reform School.
To facilitate this, we have a few rules:
1) Never disobey your instructors or staff
2) Be at the appointed place at the appointed time
3) Fights will not be tolerated (unless sanctioned by your guards)
If you follow these rules, you'll be fine. If not, well…
They didn't have to say anymore. Everyone knew the ending to the sentence. Reform or die…it was our only choice. Because this wasn't a school, it was our prison.
Reborn: House of Phoenix is a reverse harem supernatural prison romance with a twist! Each book in this shared-world has its own, all-new characters set in the wicked reformatory, so don't miss one!
At this reform academy, you'll discover wicked paranormals, wicked punishments, and wicked pleasures like you've never read before!