Welcome to Blackrock where there are sexy, alpha bear shifters and their BBW, sassy mates. The series is a spin-off of Ashwood Falls and each story is novella length (10-20K words)
Now Available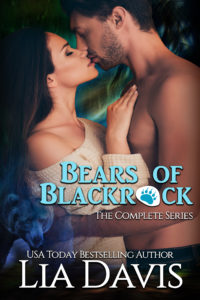 The Complete Series
Available at  Amazon 
Paperback available at Amazon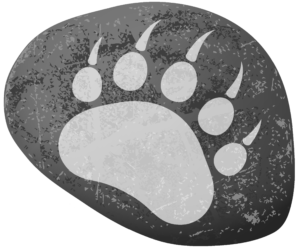 Available at Amazon I Apple I Kobo I Nook
Fresh from an ugly breakup that trampled her spirit, Nichole just wants to hide away. Unfortunately, her BFF has other plans. Nichole gets dragged to a girls' night out at new club called The Claw, where she meets the intense and gorgeous Trey Black. With eyes that burn and a body built for sin, any woman would sit up and take notice. But why bother? Men like him didn't date women like her.
Trey considers it a good day if he can just stay out of trouble. As the youngest son of the bear Alpha, he's a master at getting his way. When he meets the curvy, raven-haired goddess, Nichole, he realizes exactly what he wants and knows that she's worth any amount of trouble. All he has to do is seduce all of her insecurities away and claim her as his bonded mate.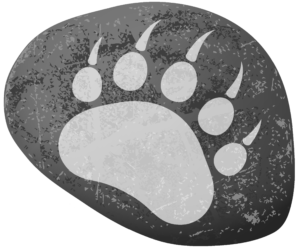 Available at Amazon I Apple I Kobo I Nook
Independent, curvy, and beautiful Connie Glover doesn't need a man in her life to make her happy. Or to save her. Or so she tells herself…
While out pursuing her passion for wildlife photography, she's confronted by a hunter with his sights set on dominating her. Determined to teach the human a lesson, she's a little annoyed when a sexy bear shifter shows up and chases the hunter away.
Anthony Black is the Marshal of Blackrock. His number one priority is protecting his den—and his mate. But keeping Connie safe is a challenge in itself. Not only is he unsure if she'll accept him, but the stubborn and sexy witch loves her independence. Almost as much as she loves teasing him—something that makes him mad with desire.
With new threats to the Pack rearing their ugly head, Anthony must find a way to win her heart while convincing her they're better together than apart. Because despite how hot her teasing makes him, securing her in his life and in his Pack is no laughing matter.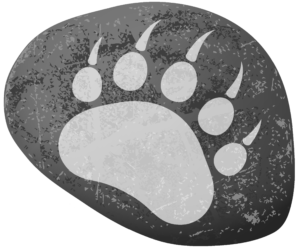 Available at Amazon I Apple I Kobo I Nook
The kitchen isn't the only thing heating up this winter…
Tiffany Black, culinary artist and owner of Beary Sweets Café, is determined to make this year's Winter Solstice celebration one to remember. Especially since it will also be the mating ceremony for her brother, Anthony, and soon-to-be sister-in-law, Connie. She wants everything to be perfect. Unfortunately, you can't always get what you want. When she falls off a ladder in her café and breaks her ankle, she fears her plans are doomed. Until the sexy bear Healer, Holt, comes to the rescue—stirring up more than just recipes.
Mating has never been at the top of Holt's to-do list, and he's known Tiffany all her life. So when the mating urge slams into him after mending her ankle, he's taken aback—unsure and intrigued at the same time. The girl he watched grow up is now a curvy, sensual woman, and his bear wants to claim her. He wants to claim her.
The stubborn female refuses to follow Healer's orders and allow her ankle to heal, and she's hell-bent on catering the winter celebrations. In order to do what needs to be done, she insists that he help her. Since it gives him an excuse to stay by her side, he's all right with that. As they work side by side to make the Solstice unforgettable, their passions ignite, and things turn utterly delicious.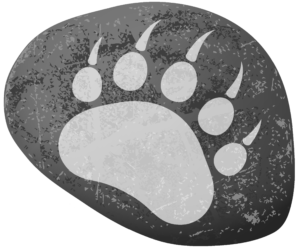 Available at Amazon I Apple I Kobo I Nook
A demon owns his soul.
Bear shifter and youngest son of the Blackrock Clan Alpha, Ryan Black, refuses to tie another to the demon who marked him. A demon who claims to be his mate. And now, staying away from the curvy beauty, Kaylee Martin, tears at his heart.
Her secret could kill her.
Kaylee has loved Ryan from the moment she met him at his sister's café a few years ago. His boyish good looks and playful charm are only two of the reasons she's drawn to him. But admitting her feelings for the bear would expose a secret she's spent a lifetime protecting.
A demon with heart.
Adair doesn't fit into the demons' world and marking his mate, Ryan, was the only way to protect him and his family. Kidnapping Ryan's sister to gain the bear's attention and trick him into the mating was the biggest mistake of Adair's life. When he sees Kaylee for the first time, he's confused. Two mates? However, Kaylee isn't what she pretends to be.
When demons threaten Kaylee's life, Ryan faces tough choices. He must learn to listen to the truth and forgive Adair, because working with the demon to protect their mate sparks a desire too strong to ignore.