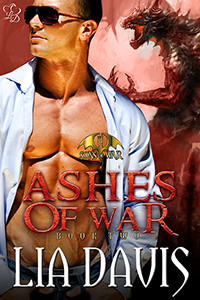 Happy Sunday! Welcome back to another Six Sentence Sunday. For those who are new to SSS, it's like a blog hop where a group of authors shares teasers (usually 6 sentences) from their current releases or works in progress. It's super fun to follow.
This week's tantalizing six is from Ashes of War (Book 2 from the Dragons of Ares series) Enjoy!
A twig snapped and he whirled to face the intruder. As soon as the redheaded goddess came into to full view, he froze and his heart pounded. Her hair hung in silky waves around her shoulders and her green eyes sparkled like emeralds. He let his gaze travel down her body. A tight black V-neck sweater and black jeans clung to her modest curves and his palms itched to touch her, to see if she was real.
"Are you going to stand there and stare at me all day?" Ashlynn stepped toward him, her expression a mysterious blend of coyness and invitation.
Find more SSS posts on their FB page: