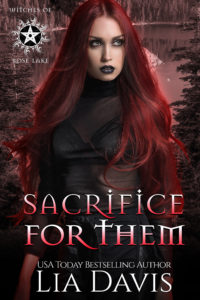 Witches of Rose Lake, Book 5
Preorder at: Amazon I Apple I Nook I Kobo
I am the only one of my kind.
A witch/demon/vampire hybrid with incredible powers and a protector of the San Francisco base for Sunshine Lives. Harrison wants me dead, yet he's too afraid of me to come for me himself. I've killed every Hunter he's sent, none of them powerful enough to touch me.
I have a mission. The final piece of the spell is still out there and I'm going to find it before Harrison and his minions get their hands on it.
And I'm not alone.
Thomas, Ryze, and Vallin will walk with me through the fires of hell to save paras from a fate worse than the darkest nightmares.
We just might have to.