Part of The Collective World and the highly anticipated trilogy featuring Lucifer (Poppy) and Lilith (Lilypad). What happens with two stubborn alpha personalities clash and must work together to save their family and the human race.
Available at Amazon
And on Kindle Unlimited
The road to Hell is paved with deadly desires.
Lucifer Morningstar's thoughts have always been consumed with visions of a dark-haired beauty. She is the key to stopping the darkness that is coming. She's the key to his heart, if he still has one.
He saved her from death then set her free. Still, he didn't gain her trust.
She is the only woman he has ever loved.
And now war is brewing. Hell cannot survive without her.
And neither can Lucifer.
She's the mother of all vampires.
Lilith used to be human before Lucifer changed. He made her to be the most powerful woman in existence.
But power comes with many costs.
For hundreds of years she fought her attraction to the King of Hell. Even though he saved her. Even though he gave her everything, including a son.
Unfortunately, Lucifer also took away Lilith's humanity. He turned her into a demon.
Despite her best efforts to resist him, Lucifer convinces Lilith to return to Hell.
He needs her, after all. And perhaps it is time to accept her fate.
Can she truly be happy being the devil's consort?
Note: Lucifer and Lilith's story is NOT a reverse harem. It's a steamy paranormal fantasy romance
---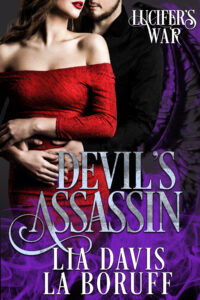 Available at Amazon
And on Kindle Unlimited
Does she have what it takes to be Satan's assassin?
Lucifer longed for the day Lilith would stand at his side. That day has come.
It's not all sunshine and hellfire. Together they face a road paved with demon uprisings and betrayal. Fallen angels and High Demons oppose them at every turn.
When Hell's deadliest souls are released from their sealed prison by Lucifer's twin brother, Lucifer fears for the safety of his family and all of humanity.
He can easily guess what it is that Sammael seeks. Luckily, the item his brother will stop at nothing to find is safely tucked beyond reach, and Lucifer intends to keep it that way.
For Lilith to grow into her full powers, she must come to terms with the drastic costs involved. Bloodthirst and vengeance are just the beginning.
Being a vampire is difficult enough, but now she must be the devil's assassin, eliminating the evil that threatens to unleash Hell on Earth.
---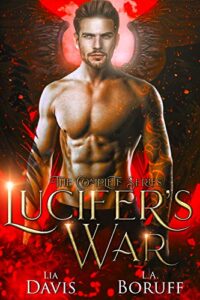 Grab both books in one hot package
Available at Amazon
Read on Kindle Unlimited