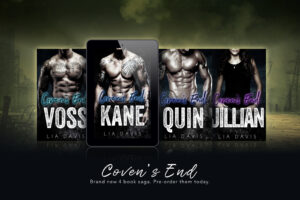 The changes in Facebook has made it hard for me to stay connected and be social with my fans. So, I'm back to blogging. Now bare with me, I'm not very good at it and might just end up rambling at times. However, I will keep it fun. 😀 I've been looking at ways I can improve your experiences when viewing my blog. I'm hoping that switching my web hosting provider to hostiserver can have this effect.
Since this is the first blog post I've done in over a year (or maybe it's been longer?) I'll update everyone on whats going on in my writing and publishing world. You be happy to know there is a lot of new stuff coming this year.
Last month I did a thing that I've been afraid of doing. I scheduled out my 2018 releases and put them ALL up for preorder! Crazy, I know. Below is the 2018 schedule
3/20/18 – A Fate for Zeus
4/26/18 – Fighting for Them
5/29/18 – Dragon Undercover (co-writing with Kerry Adrienne) Preorder coming soon
5/22/18 – Their Royal Ash
6/05/18 – Snowed Undercover (co-writing with Kerry Adrienne) Preorder coming soon
6/19/18 – Invoked Silence (writing as Aleah Raynes)
7/24/18 – Coven's End: Kane
9/18/18 – Coven's End: Voss
11/13/18 – Coven's End: Quin
1/22/19 – Coven's End: Jillian
I will still be active in my FB fan group. If your not in the group, you can JOIN HERE.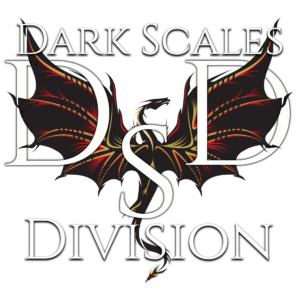 Some of you know that I co-write with Kerry Adrienne. Well we have some pretty exciting stuff coming this year. One of them is our Dark Scales Division series. Think dragon shifter romantic suspense. DsD is a division of the FBI's paranormal branch of agents and hunts down dragon shifter rogues and sociopaths.
The first two books, Dragon Undercover and Snowed Undercover, come out this summer.
My Reverse Harem and Poly romance fans there is a new multi-author fairytale retelling series coming. Once Upon a Harem currently has 20 authors, each with a standalone reverse harem fairytale to share. The first book releases in March! My book in the series is Their Royal Ash (a Cinderella retelling) and releases May 22. For more info and a list of authors CHECK OUT THE WEBSITE HERE.
I think that's it for updates right now. At least that the major ones. Check the blog often for new posts and subscribe to get posts via email.
Have a great day!