Pick the bookshelf below that you'd like to explore first.
Happy Reading!
New Release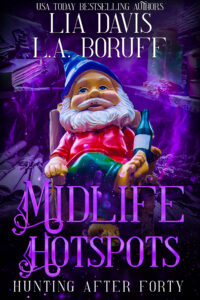 Antique store owner and ostracized paranormal hunter, Blaire Braden lives a quiet small-town life, running her antique shop and minding her business.
The hunter guild gave her the boot thirty years ago when they discovered she was pregnant with a half-shifter baby. Since then, the wolf pack her daughter belongs to has become her extended family, complete with fur, fangs, and claws.
Life is good and drama free.
Until Lachlan James, her baby-daddy, Alpha of the local wolf pack, and a very good friend comes to her for help.
Coming Soon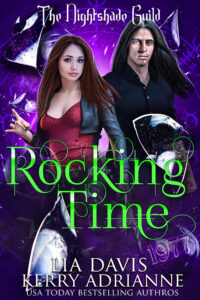 The Nightshade Guild: Chapter Three – The year the Guild was lost in time.
The time scythe is gone and with it the mages of the Nightshade Guild. Scattered through the ages, the mages will have to use their wits and powers to survive the time period they were sent to and find their way home. With the mages gone, who will protect the world?
Rocking Time is Book 1 of The Nightshade Guild Chapter Three.