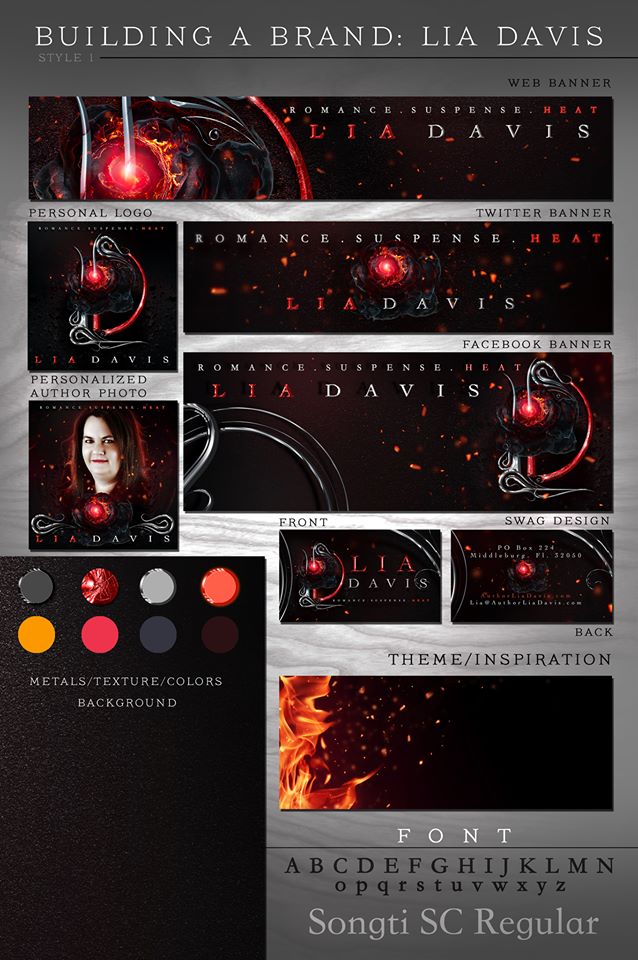 Usually the time to reflect and make changes is around the beginning or end of the year. Well, I've been thinking about a change for a while. Not only my brand but my writing. In a market that is forever changing it's hard to keep up with what the "in thing" is. I can't control that. All I can do is write what I love and expand on that. Another thing I can control is my branding.
The new logo and look fits with my tagline (Romance. Suspense. Heat) so much better than the old did. It's HOT, dark, romantic, and bold. Everything that I want readers to think about me as an author and so much more.
The beautiful graphics were created and designed by the AMAZING Jennifer Munswami from J.M Rising Horse Creations. She also did the covers for Royal Enchantment, Dragon's Web, and a beautiful Sci-Fi cover that I can't share yet. 😉  Check her out when you get a chance.
To the right of this post is the style sheet for my new brand.
Stay tuned in the next few months for announcements about new series and stories coming. It's not to be missed and you will not be disappointed!
Have a great day!
Lia