The war between vampires and lycans go back farther than anyone remembers.
Mating between a vampire and a lycan is forbidden.
A harem is unheard of.
Tell that to Kane, Voss, Quin, and Jillian.
When a new common enemy threatens both the Coven and Pack, will it tear Jillian's world apart or unite the two races, ending an ancient war?
Coven's End is four-part reverse harem paranormal sage co-written with L.A. Boruff.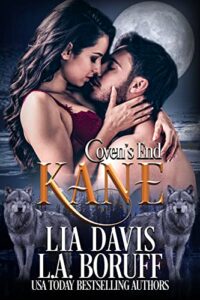 Bad boy. Alpha. Unstable. Lethal.
Those are just a few of the labels my people placed on me. Some say those are qualities of a good leader. Others disagree.
Heir to the vampire throne and Lilith's only son, I am being forced to find a mate.
Not any female will do. Because no one compares to her.
The problem?
She's a lycan princess, off limits, and I'm not her only potential mate.
Available at Amazon 
Read on Kindle Unlimited
---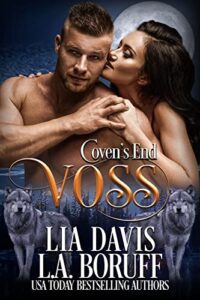 From birth, I was conditioned to be the biggest, strongest lycan in the pack.
My father would have it no other way. Because, according to him, the Alpha wouldn't let anyone weaker mate the princess.
But he is wrong.
The Alpha is letting his daughter chose her own mate, out of love.
I have competition. The vampire prince, who has always been the bane of my existence, and the princess's sentry, the one who already holds her heart.
They make it clear they aren't backing down. Then the rule-breaking vampire suggests we share her. If we truly loved her as we say, why make her chose just one mate?
Was that what Jillian wanted? Was it what I wanted?
One thing is for sure. I'm not walking away from her.
Available at Amazon
Read on Kindle Unlimited
---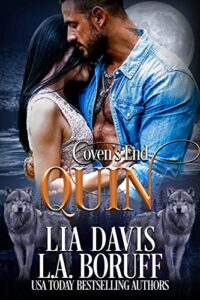 I didn't want a mate. I definitely don't want to share her with two other alpha males.
Yet, when Jillian came of age the mating urge hit me hard. She's mine. My wolf will do anything for her, including sharing her with an arrogant vampire and a hot head wolf.
When an outside threat surfaces, it's up to me, Kane, and Voss to protect our mate. That includes setting our differences aside and being the mates she deserves.
If we fail to form a solid bond between the four of us, then both the lycan and vampire races are doomed.
Available at Amazon
Read on Kindle Unlimited
---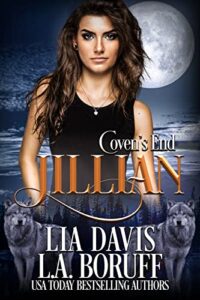 I'm not your typical princess. In fact, if you look up the word, there is a picture of someone totally opposite from me next to the word.
Leading the lycan pack was never on my to-do list. It is a birthright I live with.
The vampire offers me an escape from the rules.
The alpha from a broken home and an abusive past reminds me of the reality of life.
My sentry, who has always been by my side since I turned seventeen, protects me and shows me how to find my inner peace.
But nothing, not even my loves, could have prepared me for our final fight.
The coven doesn't approve of our non-traditional relationship and has already proven they'd stop at nothing to stop us from merging the vampires and lycans together. Our allies are strong and so is our love.
But is love enough to end this war?
Available at Amazon
Read on Kindle Unlimited
---
The Complete Series Bundle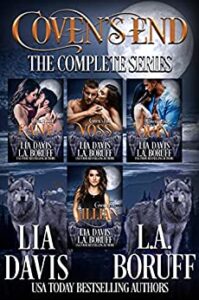 Available at Amazon
Read on Kindle Unlimited
Buy the paperback from:
Amazon | Barnes & Noble (coming soon)