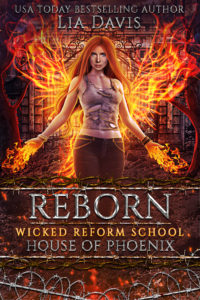 Reborn is HERE!
I am super excited about the release of Reborn: House of Phoenix. It's not only part of the amazing multi-author shared world, Wicked Reform School, Reborn is also the prequel for my upcoming Academy of the Phoenix series. Dates, cover reveals, and teasers will come soon.
But right now we are counting down to Reborn's release on Thursday, May 21, 2020!
CLICK HERE to get your copy of Reborn: House of Phoenix from Amazon
NOTE: The excerpts are continuing from the one before it. So if you missed the previous teasers you can find them below.
Teaser 1: https://authorliadavis.com/2020/05/reborn-countdown-teaser-1/
Teaser 2: https://authorliadavis.com/2020/05/reborn-countdown-teaser-2/
Teaser 3: https://authorliadavis.com/2020/05/reborn-countdown-teaser-3/
Teaser 4: https://authorliadavis.com/2020/05/reborn-countdown-teaser-4/
Teaser 5: https://authorliadavis.com/2020/05/reborn-countdown-teaser-5/
Enjoy!
When I looked up it was to meet Mom's stare. There were so many emotions swirling in her blue eyes—anger, concern, sadness. "You had a hole in your chest?"
"Stacia stabbed me with a staff. She missed my heart, though. Then she went after Lucent." My tone turned dark and growly as I spoke the latter. I wanted to kill the bitch against for going after Lucent with the intent to kill him.
"I see," Mom said. To anyone else she sounded annoyed or maybe tired. To me, she was pissed. Then her eyes flicked to the enforcers and returned to me. "I can't let this go unpunished. You and Stacia were warned too many times to come to some kind of consensus. Killing her was going too far."
I nodded and lowered my gaze. Despite the fact that I was set up, I lost control and exposed myself as well as killed a person. There were so many other ways the situation could have been handled. Walking away was the best thing I should have done. For Lucent and I both. At the time, I only saw vengeance. The bitch pushed me too far with the fake cry of the child, then taunting me with Lucent, knowing good and well how I felt about him. Yeah, she knew. There was a time—years ago—that we were friends. Then the bitch accused me of betraying her. I still don't know what I did, and she refused to tell me.
My thoughts turned to Lucent and my heart ached. "Luce?"
"You will be joining him." A chocked sob escaped me right before her words sank in. But it wasn't her words that made me pause and scan her features. It was her tone.
"Joining him where?" I glanced to each of the dads and frowned. They remained quiet behind Mom. Thanks for the help guys.
"Wicked Reform School." Mom rose from her seat and rounded the desk to stand in front of me. She pressed her lips into a thin line as she studied me, then started shaking her head. "Ember, this is serious. You killed the harpy princess."
"She gave me no other choice." Even when the words left my mouth, I knew it was an excuse.
"We all have choices. You chose wrong, and you let Lucent take the fall."
I shook my head. "He pushed death fire into me and teleported me away. All before I could stop it."
"That is why I was able to get Regina to send both of you to the reform school. You have one term to be reformed. Stay out of trouble, do as they tell you, pass your classes, and learn to control that temper of yours." Mom pulled me into a hug and whispered, "Lucent is there to help you. Please don't make me select another heir."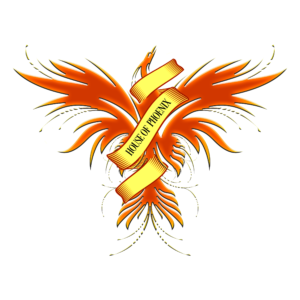 Come back tomorrow for the next excerpt, which picks up where this one left off!
CLICK HERE to get your copy of Reborn: House of Phoenix from Amazon